International Rep - Nicolas Crespo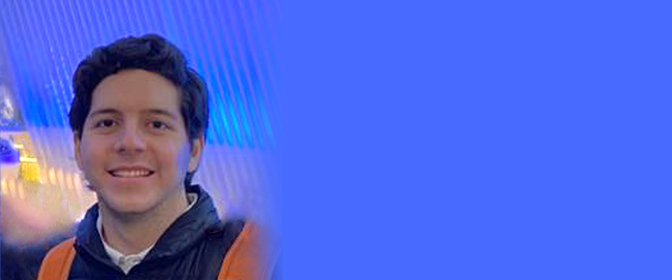 My name is Nicolás Crespo and I am an International student from Ecuador. When I was a kid, my parents shared a powerful lesson with me. The only thing that would enrich you and give you incredible opportunities in life is to serve others. That's why we joined one of the biggest non-profit organizations in the world, Rotary International. In this Club we had the privilege of traveling through the county and helping other communities to grow. Places where electricity or water services are needed; We help build houses, schools, roads and other facilities that would give hope and opportunities to communities.

I learned that helping others is one of the most beneficial things you can do, and it will surely help you later in life. In my high school I wanted to share my ideas and let the students decide what is best for them. That is why I was elected both Head of Campaign and Head of Debate; My promotion won on every single category and earned the most points in a debate in the history of my high school. I have also worked in a large company as a Human Resources Assistant, having to deal with hundreds of employees. All in all, I have the experience to deal with big groups and put their interest forward; And work collectively to achieve the goals we set!
Initiatives
Being part of the Students' Union Council is a great responsibility and a huge honor. Having the ability to propose and make changes to our experience here is the peak of our freedom as students to decide what is best for us and the University. International students should have more opportunities to share their culture and art to our fellow student colleges. I will encourage International students to join different clubs, participate more in sports and share their talents to the University. I think we can be shy from time to time, which is completely normal because it is a new experience for all of us. However, with the correct incentives and activities that I would love to develop and propose; I think we can ignore our differences and join this student life in the best way we think is suitable to ourselves. I'm looking forward to sharing more of my thoughts and experience with the Students' Union Council. Bring a different perspective that only an international student can bring, in its own way. Offering the best of my abilities to serve the students of the University of Lethbridge.
Contact Nicolas Crespo
Email: n.crespo@uleth.ca
GA Reports 2020-2021 - International Rep - Nicolas