Arts & Science Rep - Cayley Fleischman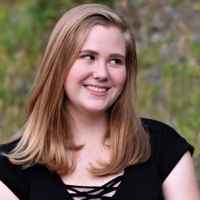 My name is Cayley Fleischman and I am one of your Arts and Science Representatives for the ULSU! I am beyond excited about representing and helping fellow students! I like to think of myself as an outgoing individual who is passionate and enthusiastic about my work and is always ready to listen and learn. I've also got a wicked sense of humor and love to laugh and watch shows like The Office and Parks and Recreation (one could say that I am the next Leslie Knope)! I'm currently studying Neuroscience and Spanish and hope to become a professor so that I may research and teach to my heart's content. As for volunteering and management experience, I have quite a bit of it! I was the president of my high school Speech and Debate team and of our Model United Nations club. I was also the Vice-President of the only Spanish Honor Society in my state! In all honesty, I was quite the nerd and still am! I am committed to aiding others and improving the university experience for everyone in my faculty.
Initiatives
We tend to believe that the playing field is somewhat level for everyone; however, it's clear that many students are at a disadvantage for things not within their control. As a Faculty Representative, I am committed to helping students with chronic illnesses, disabilities, and mental health issues succeed by improving accommodations for learning, communications with professors, and course content, along with options for those with any ailment. I am not suggesting that those with any health issue or disability demand your pity, or that we be treated like victims. Rather, I want search for equity instead of equality and end the stigma surrounding people with chronic illnesses. While some with "invisible illnesses" or disabilities manage fine in post-secondary education, others struggle and find that it seems impossible to attain aspirations due to things beyond our control. Those with ailments such as physical disabilities, learning disabilities, chronic illnesses, genetic conditions, and autoimmune disorders can struggle to obtain a degree or meet expectations. With this in mind, I intend to facilitate better communication between professors and students and want to better educate the faculty and staff in chronic disease and disabilities in order to obtain a mutual understanding. Furthermore, student support groups ought to be available on campus as well as informational sessions for accommodating chronically ill students with professors.

Additionally, I intend to work on procedural changes for course content and assignments to accomodate students. Moreover, while testing accommodations do exist, I believe they need to be updated to accommodate things such as periodic breaks and any-time testing. As many people put it, "#thestruggleisreal", and I want to facilitate the U of L's steps towards inclusivity for all students with the help of federal programs and non-profit charities.
Contact Cayley Fleischman
Email: cayley.fleischman@uleth.ca