Arts & Science Rep - Cayley Fleischman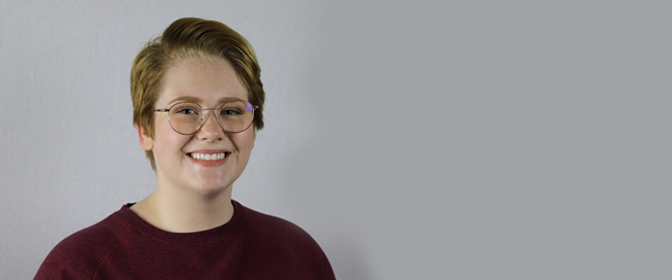 About Me

Hello fellow youth demographic! My name is Cayley Fleischman and I am currently serving as an Arts and Science Representative for the 2020-2021 academic year! I'm a third year neuroscience student who can't seem to decide what she wants to minor in as well as a dual citizen who was born and raised in the USA. I moved to Lethbridge in 2018 to attend university and have enjoyed the new experiences Canada has to offer! In the past, I've worked at the Canadian Centre for Behavioural Neuroscience doing research on the effects of cannabis on neuroinflammation as well as running a meme page about the crazy things our rats do. I'll be honest, when I'm not working or studying, I'm usually sleeping, but other hobbies I enjoy include hiking, cycling, cheering for crappy sports teams, reading, and making memes about the minor inconveniences I face in my daily life.

Initiatives

The focus of this position is to serve students and improve their uLethbridge experience, which is exactly what I aim to do during this next year! I want to continue to serve on a variety of committees so that I can speak with faculty and staff about student issues and how we may go about resolving them. In addition to interacting with administration, I want to create more opportunities for students to connect with the ULSU and their representatives so that we can best represent the student body. I want to create a space where we can openly speak about issues facing students and what they think are the best steps to take in order to mitigate these problems. Furthermore, I wish to improve student experience by working with on-campus services such as the Accommodated Learning Centre, Counselling Services, and the Health Centre to bring awareness to the resources here on campus dedicated to student wellness and success.
Contact Cayley Fleischman
Email: cayley.fleischman@uleth.ca