VP Academic - Liam Connel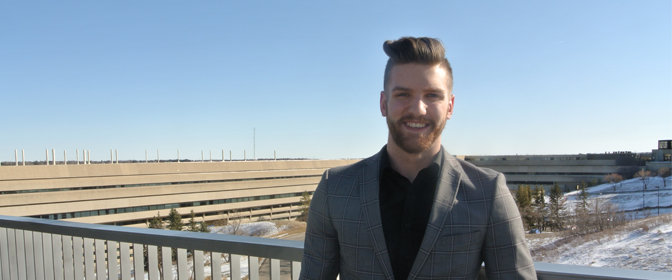 I believe the biggest problem post-secondary students face is not knowing why they are in school or what they will do once they graduate. Under the current provincial government's merit-based funding system, this problem can even affect students who feel like they have a clear path to graduation and to employment thereafter. My solution is to promote undergraduate studies and work with the co-op office to create more opportunities for students to work within their field, giving them an idea of life after graduation and showing the value of our school's liberal education model to the Alberta government.
VPA Position Description
The Vice-President Academic has four main responsibilities. First, they manage undergraduate student representation on university committees, ensuring non-partisan internal advocacy for students. Second, they advocate for mental health awareness and promotion in the undergraduate context. Third, they promote the services available to help students improve their quality of life and make the most of their university experience. Lastly, the VP Academic promotes undergraduate research, showcasing the ULeth liberal education philosophy.
Contact Liam Connel
Tel: (403) 329-2770
Email: su.academic@uleth.ca
Office Hours

The ULSU Office is open every Wednesday at 11am to 3pm for in-person conact. All other days we are working remotely. You may contact me through email at any time.