Dhillon School of Business Rep - Mark Serebryansky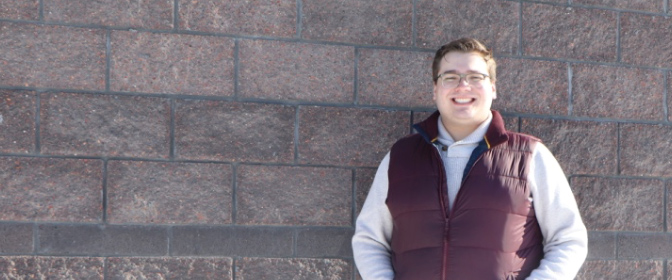 My name is Mark Serebryansky and I am one of the two Dhillon School of Business Representative positions; I am currently in my 4th year of my Accounting major and proud to be a Dhillon School of Business student. When I'm not busy crunching numbers I like fishing, sculpting, and playing Dungeons and Dragons with my friends. This past summer I had the pleasure of working with the Students Union on Fresh Fest as an Assistant Volunteer Coordinator. In this role, alongside the rest of the committee, I was able to help put on an event that serviced the general student body. I would like to take the next step to serve the needs and interests of Dhillon School of Business Students by representing them on the ULSU General Assembly.

I look forward to finding a way to further engage Dhillon School of Business students with pre-established services such as; the Professional Development Program, Dhillon School of Business Clubs, and Career Services. These services are well established and are provided to students with no added cost. I know how imperative these programs were in order for me to become an engaged student and because the prevalence of these services is baked into the Dhillon School of Business Program it is an opportunity to engage even more students.
Contact Mark Serebryansky
E-mail: mark.serebryansky@uleth.ca