Dhillon School of Business Rep - Keifer Jennings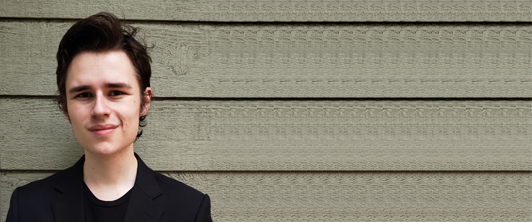 About Me
I aspire to elevate student experience and build meaningful connections, and to proive systematic planning to forecast HR requirements. I take ownership, working collaboratively to bring people togeather while advocating for project goals.

I'm currently working towards a Bachelor of Management at the University of Lethbridge. Currently VP Internal of the Dhillon Business Students' Association, I previously served two consecutive terms as the President of the Theatre Arts Society. I have over 3 years of experience in the service industry and has worked in a various of professional environments which has allowed me to develop a diverse skill set.
My Initiatives
If being part of the DSB has taught me anything, it is that students are more frequently than not confused when it comes to accessing resources. I have seen successive class specific Discord servers and wish to implement one that cast a wider net. We can no longer congregate outside of Campus Coffee Co. First year students are lacking a platform to connect with upperclassmen. Outside of specific club meetings, most of us are missing the socialization that truly elevates the University experience into something beyond the classroom. The first of my proposed initiatives is to make this happen.

We live in an age where planning can only take us so far. With all the unknown variables out there, we must adapt and roll with the punches. While needs and wants may change, one constant will be my dedication to improving the student experience.
Contact
Email: keifer.jennings@uleth.ca
GA Reports 2020-2021 - DSB Rep - Keifer