Textbook Exchange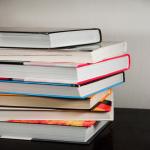 What is the Textbook Exchange?
The Students' Union Textbook Exchange is a great way to buy and sell used textbooks. It is a valuable service that can be utilized by all students on the Lethbridge, Calgary or Edmonton campus.
The online textbook exchange does not facilitate an on-line auction or currency exchange; instead its main goal is to put buyers and sellers in contact with one another where they can independently arrange a time and place for the transaction to take place.
To access the Textbook Exchange please click HERE.
How To Use the Textbook Exchange
Creating and using your login account
Click HERE to access the Textbook Exchange.
Request access by filling in your U of L email address, read then check the disclaimer box. Your password will be emailed to you immediately.
You may then Login by entering your email address and your password.
Buying a book
When you first log into the textbook exhcange it will bring up a list of all the books listed from all three campuses.
When you click on a book title it will take you to a page that will show you details of the book as well as which campus is providing the book.
On this same page you will notice that there is a reply button. This will take you to a field where you can send the seller a message with your questions or to arrange a sale.
You can also go to the advanced search where you can enter a campus specific search.
Questions
If you have any questions about this service please contact Susan by email susan.curtis@uleth.ca.