VP Operations & Finance - Royal Adkin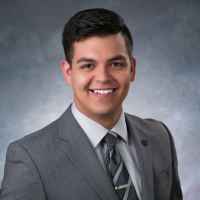 My name is Royal Adkin and I'm extremely excited to serve a consecutive second term on the University of Lethbridge Students Union. I am currently in my 6th year of a General Management major with a minor in both Social Responsibility and Supply Chain Management. I graduated from the Lethbridge College in 2012 with a Business Administration Diploma and a Certificate in Golf Specialization.

It was a ton of fun to serve as VP Student Affairs last year because I worked directly with University stakeholders that engage with the student body every day. I had the privilege to interact with hundreds of students and coordinate dozens of various student groups. I worked closely with university departments to implement programs that prioritized the needs of current undergraduate students.

I believe that this knowledge will prove invaluable throughout my term as VP Operations and Finance for the 2017/2018 academic school year. My experience at this University will ensure that I always put students at the center of any short or long-term decisions that the Students Union makes. I look forward to representing students at the highest levels of University governance and bringing my perspective forward.

My primary goals for 2017/2018 are to drastically improve the infrastructure of the Students Union building and the services that we provide, pursue cost efficient practices that will not infringe on the experiences of students or the quality of life of our dedicated employees, and develop collaborative relationships with various University stakeholders so that we come together to create a superb atmosphere for all student at the U of L.

My official job title may have changed from last year but the passion I carry for students has remained. If you have any questions, comments, concerns, or ideas, please feel free to contact myself or any of the other Students Union Executives. Thank you.


Contact Info for VP Operations & Finance
Tel: (403) 329-2292

Office Hours:

Email: su.finance@uleth.ca
EC Reports 2017-2018 - VP Operations & Finance
Conference Reports - VP Operations & Finance