VP Academic - Kate Potts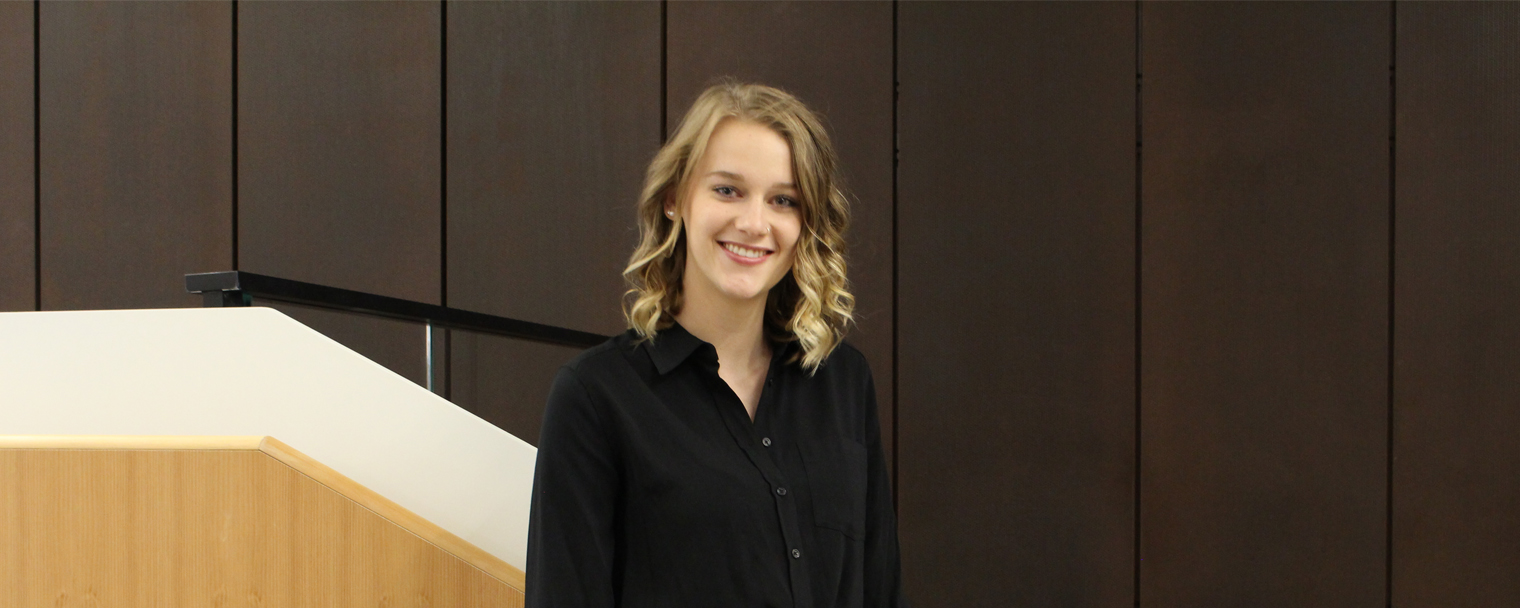 I'm currently in my fourth year of a Human Resources degree. I'm originally from Calgary, where I travel when I can to spend time with my family, but mostly to see my cat, Sophie. I have enjoyed Lethbridge and have strived to be involved in the community, working in residence for two years and now working as the SU volunteer coordinator. I also spend a lot of my time giving back to many non-profits throughout Calgary and Lethbridge, currently I am working closely with Canadian Blood services as the president of the Lethbridge Lifesavers on campus.
Initiatives
The initiatives that I will be working to implement follow my pillars, support and accessibility.

I believe that giving support is the key to confidence, bettering events and creating innovative ideas. I hope to give this support to students, whether boosting confidence in a grade appeal or answering questions about a class.

This support will be extended to the general assembly members. I want to support ideas and initiatives brought forward by the GA members. I will ensure that GA members are able to bring forward their insight into their faculties and meetings. The insight that faculty reps have is invaluable, understanding their peers, seeing first hand many of the issues that are currently happening. I want to ensure that these roles are valued and that reps feel confident in bringing their ideas forward. I see this support as improving the larger advocacy for the student body.

I want this position to be seen as a resource for students, helping with grade appeals and answering questions. With this idea of the resource, I want to ensure that students are able to find me and that I am accessible for student needs. I will put a priority on student meetings and answering student questions.
Contact Kate Potts
Tel: (403) 329-2770
Email: su.academic@uleth.ca
Office Hours

Monday: 9 AM - 11 AM
Tuesday: 1 PM - 3 PM
Thursday: 1 PM - 3 PM